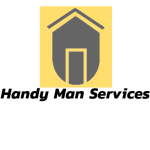 Handyman Services
When the small tasks seems giant, it's time to call in a handyman. Kansas City has dozens of handyman companies. And most are pretty good. However, most handy men are not contractors. Did you know that?  So, what are the benefits of Hiring a handyman that is a licensed contractor?  You ask.  Well for one, it gives you the peace of mind of knowing you have hired someone qualified to perform the task.
And that's really the difference.  When you hire someone that is not licensed, you have no idea their skill or background.  As a result, you could end up with a horror story.  Probably not what you want.
Meanwhile, before you hire a handy man, take a look at this article. 'Why Should You Hire a Licensed Contractor' and get the skinny on licensing.
CH Construction is a fully licensed and insured remodeling and construction contractor.   Let us take one more thing off your to-do-list (or honey-do list) and finish that project.  Or repair that leaky faucet or toilet.   Anything you can't do, or don't want to do, give us a call.
A short list of projects we can tackle:
Appliances – Repair or installation
Artwork – Hanging or installation
Blinds and Drapery – Repair or installation
Carpentry – Framing, moulding, shelving, or build to suit projects.
Cabinetry – Repair or installation
Ceilings – Repair cracks and leaks
Counter Tops – Repair or installation
Decks – Design, Build and Repair
Doors and Windows – Interior or exterior repair or installation
Electrical – Indoor or outdoor repair – switches and outlets
Exterior – Repairs, maintenance or make-overs
Fans – Install or replace ceiling, bathroom and other types of fans
Faucets – Repair or installation
Fencing – Repair or installation
Fireplaces – Repair or installation of tile, marble or brick
Heating and Cooling – Repair, installation and filter replacement
Lighting – New interior or exterior fixtures or bulb replacement
Locks – Install or replace
Mouldings and Millwork – Install, repair or replace
Painting – Interior or exterior, full or touch-ups
Plaster and Drywall – Install, repair or replace
Plumbing – Install or repair toilets, sinks, pipes or hardware
Sheds and Exterior Storage – Repair, replace or Custom Design
Stairways – Repair, replace or custom design
Weather Stripping – Repair, replace or installation