Great job, the room looks great.  Brandt is an awesome craftsman who has an eye for detail. He and Lauren are knowledgeable and talented in every aspect of building. We couldn't be more pleased with how our sun room turned out. Thanks Brandt & Lauren
Brandt, I know you guys just fixed what was damaged but driving up to the house this evening I couldn't help but think that it looks cleaner, sharper, nicer and just amazing! Seriously, you guys did a GREAT job on the repairs. THANK YOU!
We are so very happy with the new porch.  Thank you for all your hard work, ideas & recommendations.  It was an awesome experience working with you.
The Hall family are wizards with wood. They can see the finished job before the project starts. They are adaptable, work within the parameters, help to save you money and are reliable. They know the local codes and know the tricks of the trade to get the project completed. They have done 3 different projects for us. A 16 x 12 covered side porch, a 10 x 14 side pergola and rebuilt a 700 sq./ft. back deck using Azek with a 10 x 10 pergola. I highly recommend them.
They are AMAZING when it comes to carpentry. I'd consider them a master. They are licensed, and they are perfectionist. I might also add they are honest. They are so creative.
My thanks for an excellent job on my window installation.  You definitely exceeded all of my expectations. My compliments to you and your crew.
Great job! Very clean workers. Would definitely use them again. We had termite damage along a wall and they fixed it just like it did before the damage.
Brandt the owner of CH Construction goes above and beyond to please his customers. CH Constructions attention to quality work and detail to my home repairs is why I continue to call them for my home remodeling and repairs. Great company work ethic! They are clean cut, they keep the work space clean and are very respectful of my home. As an 80 year old woman, I feel very comfortable having these gentlemen in my home.
Our experience with Brandt and his crew was nothing but positive! Their attention to quality and detail is the best we've seen. They were determined to make every aspect of our dream porch come true. It was easy to have them at our home each day as they were polite, pleasant, and great guys! We would recommend them for any addition or renovation on your home. They were easy to consult with on all the various aspects of the project. They were honest, dependable and thorough.
Very professional -very service minded-great job.
Thank you again for all your hard work and creativity.
My company has had the pleasure of collaborating with CH Construction on several projects. Brandt and Sean Hall consistently set a benchmark for workmanship that surpasses industry standards. Their integrity, attention to detail, onsite management, and securing staff for continual workflow is manifest in every aspect of the job from start to finish.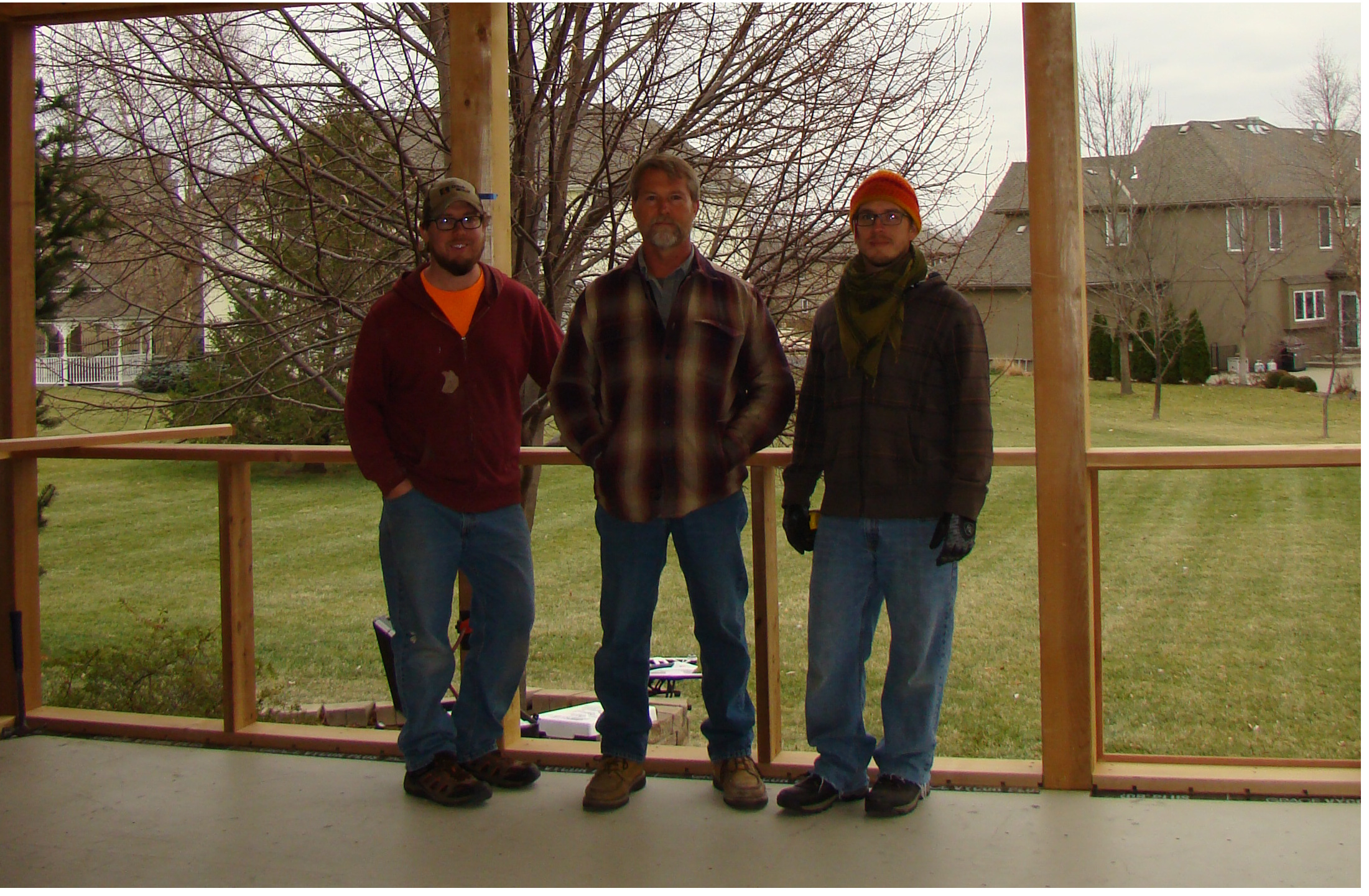 Brandt's expertise has shone through, in every phase of his workmanship. He is very conscientious and thorough, giving as much care to the smallest of details as he does to the planning of the entire project. His overall knowledge of the building industry seems comprehensive. I have yet to have a question about building that he did not know the correct answer to. He is very easy to work with and was able to take detailed instructions about how I wanted things done and implement them in a flawless manner. He also was quick to point out any things which he thought would improve my plan, but did not implement those changes without checking with me first. In virtually every case I could see the wisdom of his suggestions and we ended up implementing them. Brandt is always courteous and trustworthy; his integrity shows through in everything that he does. He is one of those few workmen that I would absolutely trust leaving my home and all of its furnishings in his care. I have worked with many contractors over the years; some of which I have had to fire. I cannot think of another one that I have been so pleased with as Brandt.
The work was done in a very professional manner and I've never seen a craftsman go to such painstaking detail to make sure he didn't leave any kind of a mess when he was done. Excellent work and I'm going to have them back for my next project.
Thanks again for the great work & attitude & professionalism!
We wanted to thank you so much for your quality work in & on our home…