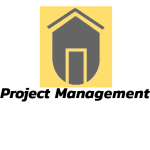 Experienced Project Manager
Have a large project with multiple parts? Are you in need of a project manager in Kansas City? Keep that process running smoothly, on time and on budget with Brandt Hall. As a Construction Project Manager, he is responsible for overseeing the building of residential projects from beginning to end. You can trust he will see your vision through.
From managing sub-contractors to working with supplies, the process of constructing an addition or larger project requires someone with the skills and temperament to see the project to completion.
With an experienced Project Manager you can:
Reduce technical errors (saving you time and money)
Reduce construction errors (again, saving time and money)
Scheduling and Quality control help you complete your project on time and within budget.
Our goal is to safely and efficiently deliver a build of any size or scope. We have your best interests at heart and will work to provide you the best service we possibly can.
Click the button below and let's get together on your next project!