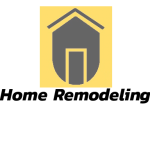 Home Remodeling
Kitchen and Bathroom remodeling can add value, comfort, and appeal to your home.  Remodeling your basement for added room will increase lessen the burden of space and provide new living areas.  Whatever your home remodeling project, we have the experience, knowledge and skills ready to assist you in realizing your dream. Our clients are provided with a space they personally love and enjoy showing off to others!
Here is a sample of what we do:
Addition Design and Remodeling

Bathroom Design and Remodeling

Kitchen Design and Remodeling

Basement Finishes

Bedroom Suite Additions

Whole House Renovations

Roofing and Siding
Home remodeling comes in all shapes and sizes, each with a different purpose. However, regardless of the nature of your remodeling needs, a clear plan must exist to ensure that you love the solutions we provide.
CH construction understands how important it is to choose that perfect contractor to realize your wants and needs.  We also understand how stressful the process can be. That's why we put all the attention into planning your remodeling project as we do.  Just as you should when hiring a contractor to construct your vision.
Our clients agree that we will deliver a build above and beyond your expectations. On time, on budget and constructed with the utmost of care. We are trained and experienced, and take great pride in the quality of our work.  All of which is reflected in the finished product.
In conclusion, when you are ready to renovate any portion of your home, use the button below and contact us. We would love to show you how we earned our reputation.