Remodeling trends for 2021 has homeowners improving on their home.  One thing I did notice is people are feeling a little more concerned about spending more money and yet are sticking with the
sustainability theme
. People are choosing to stay in their home and remodel vs. moving to a new home. They are making more of the space they have and adding additions to their current home, giving them the much needed space. While the housing market is a sellers market, the price of a new home has increased.  Thus homeowners are choosing to increase the value of their current home.
Need More Space?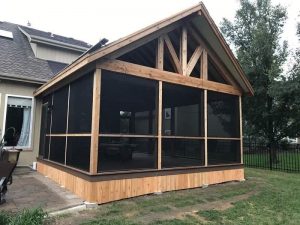 By adding a
3-4 season room
you have increased your living space and added value to your existing home. Adding a bumped out breakfast nook you have increased the size of your kitchen and can add an enlarged room above in a bedroom to expand a bath or closet. Adding only one roof line addition can be an investment to your home and at the same time saving you money. People are seeing that conservative economic tendencies have benefits to the value of their homes.
Give Your Rooms A Face Lift
Choosing a luxury vinyl tile is a way to save money and still have the look of grouted ceramic tiles. People are seeing the luxury vinyl tiles are warmer than ceramic tile, the look as expensive without the cost. Choosing to reface their kitchen cabinets or paint them is another way they are giving their old kitchen a face lift. With oak being the favorite wood and white and gray tones being the favorite new kitchen color for the cabinets. Stainless steel appliances are a thing of the past. People are finding the endless finger prints take too much cleaning time.
Oil rubbed bronze is the hottest ticket item when it comes to faucets, cabinet knobs and bathroom fixtures. If you want a hot new color to paint the walls, go to Bed, Bath and Beyond and check out the towel colors. The department stores are one step ahead of the paint stores in trending colors. Changing these items is an inexpensive way to create that new look for your bath or kitchen.
Natural Remodeling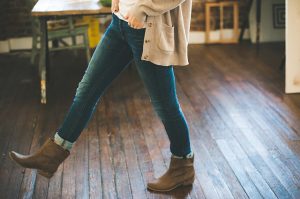 Reclaimed barn wood
on the walls give a
rustic
feel to a home and is trending with the natural look to a room. Textured walls and multi-purpose walls, which include chalkboard walls, in the kitchen and the children's rooms are also popular. These touches can change the feel of a room and give it personality with creative a flair. Whether you have a modern or an antique style in mind you will fit into the coming trends of 2021. There are so many small touches you can addto your home that can change the look of a room or to your whole house. If you choose to take on a larger remodeling project remember to give
CH Construction
a call for a free estimate.